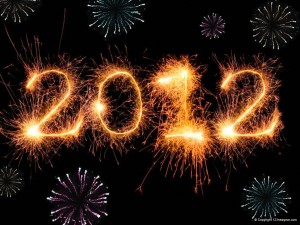 It's meaningful to make a healthy lifestyle resolution, including fitness. Any time we "name" a goal, we commit more fully to it. And, in fact, it seems health and fitness is THE goal of the New Year. This is evident in the annual swell of membership in YM/YWCA's and gyms to which every year-round member can testify. Alas, however, those regulars can also tell you they count on the February dip in crowds that inevitably ensues after the initial New Year's resolution has worn off.
This month's issue is devoted to the principle that fitness should be basic: that we should endeavor to do the kind of exercise that most benefits us long after our "playing days" are past, and that we should adapt the kind of routine that is not necessarily "life altering," but more, "life giving." That distinction means that it is easier to stay with something that is organically combined with our day-to-day lives, and that does not require us to do a complete 180-degree change to maintain.
Make change, most definitely. But make it small, doable, bound to result in success. Don't pick one, big year-long goal. Pick a one-month goal. Then, come back to Points Sports Health in February, and every month following, and we'll give you information to facilitate a new monthly goal.