by Dr. Merle Myerson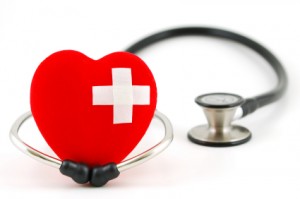 The recent NYC Triathlon saw two very unfortunate deaths—one a 62 year-old man and another a 40 year-old woman. While we do not know exactly what caused their deaths we do know that sudden death during athletic competition is most often due to a cardiac cause.  While any death is tragic, these events are particularly trouble because mass sporting events encourage age-group athletes to exercise.  As a cardiologist, I constantly urge my patients to be active and have a regular exercise program.  What should older athletes do to make sure they are heart-healthy enough to exercise—and participate in competitive sports?
First, I should point out that heart attacks or death during exercise or athletic competition are really quite rare.  Some studies suggest that there is more risk associated with shoveling after a heavy snow fall—especially for someone who has not been physically active.  Screening tests, particularly in asymptomatic, otherwise healthy adults are controversial .  Years ago we routinely did a treadmill exercise test on older persons who wanted to start an exercise program.  Use of the electrocardiogram to screen has also been debated because of false positives and cost.
Several organizations have published guidelines for exercise testing in adults. According to The American College of Sports Medicine (2005):
1)      Asymptomatic patients with diabetes who plan to start a moderate intensity exercise program
2)      Asymptomatic men > 45 years old or women > 55 years old who have two or more risk factors for cardiovascular disease and plan to start a vigorous exercise program
Here is a checklist that can help you determine if you would benefit from cardiac evaluation if you plan to exercise
1.       Do I have cardiac risk factors?
These include high blood pressure, abnormal cholesterol, cigarette smoking, diabetes, existing cardiovascular disease (coronary artery, cerebrovascular, peripheral artery), age 45+ for men or 55+ for women, family history of early cardiovascular disease, history of congenital heart abnormalities (those you were born with), history of heart failure or heart valve problems, use of medications that could affect your heart or heart rhythm.
2.       Do I have symptoms?
Shortness of breath, chest pain or discomfort, fainting or feeling like you will faint, palpitations
3.       Do I have physical signs?
Heart murmurs (abnormal heart sounds by stethoscope), abnormal pulse or heart rate