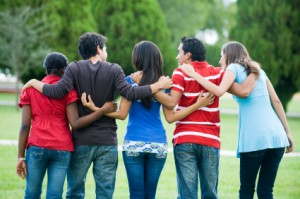 By Gloria Averbuch
As summer turns to fall, many active people adopt a renewed or varying sport or fitness routine. Youth athletes head into fall sports, with schools or club teams, and adults take on long distance running or walking, or adapt their gym program (e.g. those with changing family or work schedules).
Often, however, it seems, these people underestimate or don't understand how sports and exercise fit into their lives. My dear friend and legendary marathoner, the late Grete Waitz, used to say that life is like an "energy pie." You only have so many pieces you can slice, which include exercise, study, work, chores, family time, sleep etc.
The point is, you need to learn to plan and distribute the pieces of your pie, but with an understanding of expectations and proper goal-setting. If you have a full-time job with a heavy fall schedule, or face some emotional challenges of children going into a new school, then planning for a marathon is probably a slice of the pie risky to spare. It is better then to schedule that marathon training for a slower, less busy time in your life.
If you are on the football or soccer team, it is probably wise to confer with your guidance counselor and try not to schedule the hardest classes, SAT prep courses, or join in on other extracurricular activities. If you have a new girl or boyfriend, you will also have to prioritize, and decide how your social life fits into your sports' and academic schedule.
Exercise and sports are wonderful activities, but can come at the expense of other aspects of your life. If you want to be successful and enjoy them, you need to factor in the various stresses—be they positive or negative.
So, when you go to slice up your energy pie, make sure to give it a lot of thought.