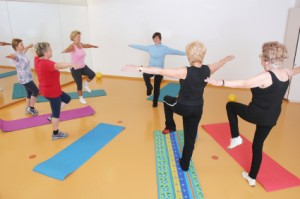 Most athletes take a totally wrong approach to injury treatment and prevention. When an injury pops up, they do practice the principles of 'ARI' – anti-inflammatories, rest, and icing, and these remedies do tone down the severity of an injury. However, the real problem is that many athletes believe that these therapies are the 'cure' for their athletic wounds.
The truth is that ARI simply allows athletes to return to the precise activities and movement patterns which maimed them in the first place. Small wonder that 50 per cent of injuries are re-occurrences! Sports-active people need to strengthen – not just rest and ice – vulnerable body parts, so that those areas will hold up to future training stresses.  

Scientific support for strength training as an injury preventer is very strong.
For example, studies carried out with tennis players reveal that athletes who do not carry out regular resistance training have a higher incidence of common injuries such as 'tennis elbow'. In addition, competitors who undergo a preventative resistance training program AFTER developing tennis elbow have only about a 30-per cent re-occurrence of symptoms, compared to 41 per cent in those who don't strength train ('An Epidemiological Study of Tennis Elbow,' American Journal of Sports Medicine, vol. 7, pp. 234-238, 1979).
In the sport of swimming, research carried out at the University of Ohio reveals that poor strength in the external rotator muscles of the shoulder is a strong predictor of shoulder injury; the lower the strength, the higher the risk. In addition, isokinetic exercises to increase the strength and endurance of the shoulder muscles reduce the frequency of shoulder problems in competitive swimmers (American Journal of Sports Medicine, vol. 8, pp. 151-158, 1980).
So, to keep your body free from injury, it must be strong, and to prevent an injury re-occurrence, the damaged area must be totally revamped. The key, however, is not to increase GENERAL strength but actual strength during those movements which are required and appropriate for your sport. That means specific, weight-bearing, closed-chain resistance training which forces the muscles in your body to function powerfully and in synchrony, as outlined, for instance, in Owen Anderson's Achilles-heel article.
(source: http://www.sportsinjurybulletin.com/archive/0123a-sport-injuries.htm)