By Gloria Averbuch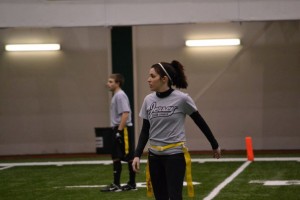 Before you believe I'm about to knock fitness with that title, or that "filthy" covers some other word I can't include for general reading—"filthy fitness" is the term that some use for mud runs. Mud runs are a spin on the old just "one foot in front of the other" trips on the asphalt for a jog or a road race. Mud runs are another of those events which seem to be adapted from the military—a literal trek through mud and sometimes including an obstacle course. Mud runs are yet another take on the "alternative sports" world.
I'm not sure why the challenges keep getting ramped up (e.g. a run becomes a marathon, a swim or a bike ride becomes a triathlon which then becomes an ironman triathlon), since I've always been happy with the "basics," but I subscribe to the bottom line for others: whatever gets you on your feet, out the door, happy, and physically fit.
When I watched the CrossFit Games broadcast on ESPN this year, I looked over at my husband, who had so avidly tuned in to get ideas and inspiration for his own extensive cross fit training. When I think of my youthful exploits as a serious playground player of four square, dodge ball and kickball, I think of my co-worker, Jenna Rocca, an avid adult league participant in some of those sports with her Jersey Club Sports teams. I see fit people motivated by new things, inhabiting new worlds, and I'm impressed.
So, if you enjoy a run, a game of tennis, or a spin class—but you'd like to widen your horizons, try a sample of this month's Points Sports Health offerings of "Alternative Sports."